Spiritual Growth Mentorship
CHANGE IS POSSIBLE AND IT STARTS HERE
Five weeks to jumpstart your journey to living a changed life. It's finally time to let go of the pain you have been carrying, lay your past to rest, forgive those who hurt you, learn to trust God in the hard times and the good, and know what it means to be loved by God.  
You don't need more motivation, discipline, or time in the Bible
What you need is something to change. And for something to change it requires you to make a choice. A scary, hard, uncomfortable choice.
Nothing is fast about the process of walking through your pain, but you'll never get there if you don't start. Over a five-week time frame, I will walk with you every step of the way as you begin to learn how God's love can transform your hurt and anchor your soul to hope.
I will come alongside you and show you your identity in Christ, what building your relationship with God really looks like and how to sustain it, what it means to forgive yourself, how to experience healing in your relationships with people (think boundaries, communication techniques, forgiveness, handling confrontation), and most importantly how to change your life by renewing your mind and abiding in the word.
This is the mentorship you need with the accountability you didn't know you needed.
The change you are looking for can start today.
This mentorship is for you if:
You feel lost or have a sense of hopelessness
You are tired of being in pain 
You have a hard time accepting God's love
You have a hard time trusting God
You feel unworthy most of the time
You don't feel good enough
You have a hard time forgiving others
You find it hard to forgive yourself
You wrestle with anxiety and hopeleness
You feel burned out, exhausted, tired a lot
You struggle letting go and letting God in
"I highly recommend this program if you're a person that your feelings overpower you.
Or if you've had trauma that holds you down from your full potential. I believe this program will be a vessel for many women, young and old. If you feel like you are "living in the past" with how you react to situations or how you feel, or if you're neglecting yourself and don't know how to take control back this program is for you." – Shela G.
"She has not only filled this with inspiration and explanation, but also the "how-to."
You're holding a prescription to breaking chains that hold you back from wholeness and healing, whether emotional, physical, or spiritual. But as with a prescription, you have to pick up the meds, take them, and let them do their work. Jessica's program is like that. Excellent balance! Best of all, it's Scripture-packed and Holy Spirit driven. I'm confident that so much healing is waiting for whoever take this program, but also applies it." – Tracey G.
Change is possible and it starts here!
Are you tired of being in pain and stuck in the past? Do you feel alone, afraid, and like no one sees you, hears you, or understands you?
Do you struggle to hear God's voice and understand the Bible?
Do you feel angry or have a hard time letting go and trusting God?
Do you feel like you believe in God, but you're not hearing from Him? Not connecting with Him?
Do you ever wonder what you are missing when you hear people say that they have a real relationship with Christ?
God says, "I'm with you."
You may be struggling with anxious feelings, a sense of hopelessness, or feeling burned out and exhausted, but God stays. He's with you, even if it feels like everyone else has walked away.
Walking with God through the pain and transforming your hurt into hope does not have to be complicated! I'm here to tell you that you do not have to spend hours every day healing or book long weekends away to grow closer to God and find rest for your weary soul.
You can do this when you are sitting at a red light, at the doctor's office, or waiting in the carpool line.
I'm here to walk with you through every step!
What's Inside the Spiritual Growth Mentorship:
Week 1: Your Identity in Christ
Who you are in Christ
How God made you a 3-part being
Who is God
Who is God to you
To get what's in our heads to our hearts, we must start with a solid foundation and understanding of our identity in Christ. In the first week, we dive deep into knowing God and understanding who He is to us.
Week 2: Your Relationship With God
Learning to love God
Learning God's love for you
How God forgave you
Hearing from God
Discerning your thoughts to hear God
During week two, we focus on our personal relationship with God. Sometimes the hardest thing for us to do is to receive God's love for us. This week will help us have a firm belief in who He is and why we can trust him. This week is about restoring our relationship with God.
Week 3: Your Relationship with Yourself
Forgiving Yourself
Understanding Emotions and Renewing Your Mind
Self-Awareness and Self-Deprecation
During week three, we will uncover the places in your heart that keep you feeling stuck. We will have discussions on anxiety, overwhelm, inadequacy, worth, shame, and guilt. You will walk away with Biblical and practical action steps for healing.
Week 4: Your Relationship with Other People
Communication
Trust
Boundaries
Forgiveness
Offense
In we four, you will have a deeper understanding of how your relationship with God affects your relationship with people. Our focus this week will be taking the foundational principles you already learned in repairing your relationship with God and learning to keep a soft heart in a hard world. You will learn how to have and establish healthy relationships.
Week 5: Your Transformed with Jesus
Putting What You Know Into Action
The power of change
The Holy Spirit's role in transformation
Renewing your mind
In our last week together, everything will come together that you have learned so you can walk away feeling confident in who you are in Christ but also how to manage your emotions, let go of control, and trust God.
How is this different than Bible study?
The entire course is based on the Bible! However, my Spiritual Growth Framework course offers a more flexible and convenient way to learn, as it can be accessed from anywhere with an internet connection. Many women feel lost without a Bible study, or they find themselves randomly picking things. This course gives you a framework you can use over and over. There is no limit to how many times you can watch and go through the lessons and homework.
How is this different than a small group?
In-person fellowship is important! However, online this course can be completed at your own pace, making it easier to fit into a busy schedule. You have lifetime access to the materials and a private student community where you can ask any question you have at any time. Working with me in my Spiritual Growth framework course also provides a level of anonymity, allowing you to grow and heal with God without fear of judgment or stigma.
How is this different than the devotionals I read?
Spiritual Growth Framework includes featured expert instructors who will provide valuable insights and guidance—tailored to your specific needs and interests, which provides a more personalized experience for you. Also, my course provides an interactive way to learn in community, allowing individuals to engage in discussions, activities, and exercises that can enhance their growth and healing with God.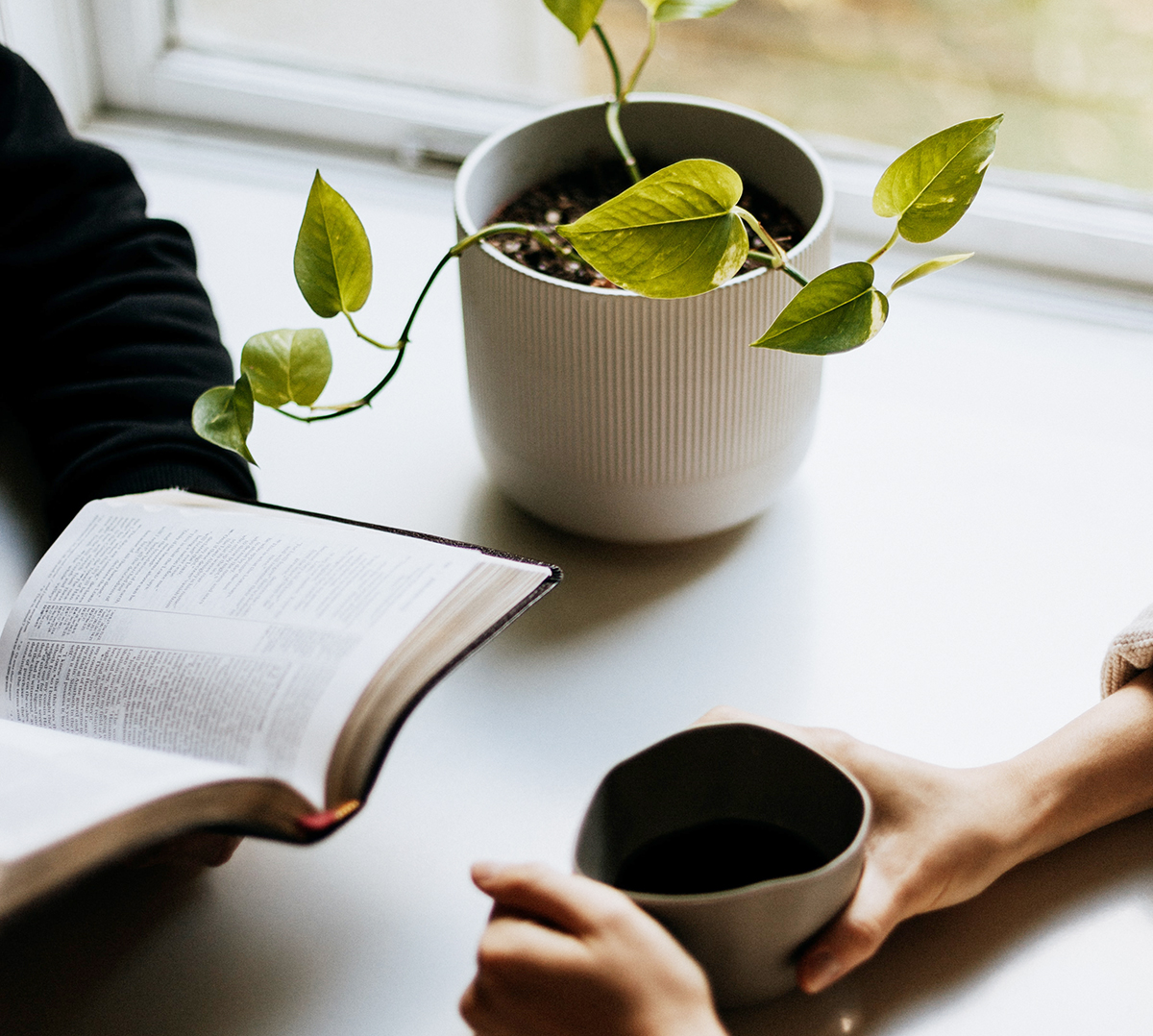 Stop Waiting and Join Now!
Bonuses:
Lifetime access to all classes (live and pre-recorded) and bonuses
Interactive accountability with other women
Emotional scripture outline
Emotional diary
Boundaries 101 guide 
Bible study tips and breakdown of how to read the Bible 
If you are finally ready to overcome the hurt in your life and find hope in Jesus, join us now!
"Working with Jess has changed my life.
What Jessica shared in our coaching group had me in tears. I have gone through so much in my life. It has been insane what Jessica has shared with me and the knowledge and the word of God she gave me in my life. How I see myself, my relationships, and that God loves me. Jessica touches each area of our lives and shares what it means to live and love in an authentic and real way. Her coaching is worth the investment."
– Nakita
"I was going to get a therapist but she took my money.
It was an amazing opportunity to join Jessica in her coaching group. I gained so much in my time with Jessica. God was working through Jessica in a powerful way to target all different kinds of areas in my life. I was thankful she revealed some core and root issues in my life for me to heal. I am so thankful and grateful for my time with Jessica! Working with Jessica will make you want to work with her more." – Ebony
You were finally able to leave the past in the past and had closure
You felt worthy for the first time in your life because of Jesus
You forgave yourself for all the mistakes you made
You set healthy boundaries, walked in forgiveness, and didn't hold offense
You had a closer relationship with Jesus and felt confident reading your Bible
You knew who you were in Christ
You trusted God, knew you could hear from God, and felt loved by God
Pay in full $297
SAVE BIG
LIFETIME ACCESS TO MENTORSHIP LESSONS
MONTHLY STUDENT GROUP COACHING
PRIVATE STUDENT COMMUNITY
BONUSES AND ACCOUNTABILITY
3 Payments of $105
MOST AFFORDABLE
LIFETIME ACCESS TO MENTORSHIP LESSONS
MONTHLY STUDENT GROUP COACHING
PRIVATE STUDENT COMMUNITY
BONUSES AND ACCOUNTABILITY
Hey friend,
I'm someone who loves Jesus but didn't grow up in the church. For a long time, I believed that if I didn't take care of myself, then no one would. I was burned out, surviving, living by what I felt in the moment, and believed God was good but that I was too far gone. Better yet, I thought God was good but not good to me, always waiting for the next painful thing to happen.
I didn't trust God with my daily life or my basic needs—only my eternity.
I believed so many lies like my body was a tool I was to use to feel loved by men, and that I had to strive in everything I did to prove to others I was worthy of their acceptance and approval. I allowed the pain of my past to dictate my future and keep me stuck in my present.
I realized that even in my mistakes, with all the choices I made, I am still loved by a God whose love isn't transactional. I am loved by a God whose love doesn't change despite when my feelings change. What I knew about God and his love slowly transformed my heart.
And I am here to share it with you. If He did it for me, He will (and is ready) to do it for you.
How long is this mentorship?
This is a five-week mentorship. There are five very detailed modules taking you through each step and guiding your implementation. The modules are broken down into smaller training videos so that you can absorb each step as you go. I will be with you every step of the way for five weeks. You are never alone in the process. You also get access to bonus lessons inside the mentorship, such as how to study your Bible.
Do we get any 1:1: or group coaching with this mentorship?
This is a mentorship. Therefore, you will get access to me through Voxer and our student community. It's important for me to help you through this process instead of you going through it alone. You get lifetime access to my Student Community, where I go live answering your questions.
How do I know if this is for me?
Spiritual Growth Mentorship is for you if:
You have negative self-talk or a negative mindset about most things
You feel lost or have a sense of hopelessness
You are tired of being in pain and stuck in the past
You have a hard time accepting God's unconditional love
You want to believe that God's love doesn't change based on your performance 
You have a hard time believing you don't have to earn God's love
You feel unworthy or not good enough
You have a hard time forgiving those who hurt you
You struggle to stay connected to God
You wrestle with anxiety and feelings of anxiousness 
You feel burned out, exhausted, and at the end of your rope
You have a hard time letting go of control and letting God in
You have constant racing thoughts
You want a deeper understanding of God and a personal relationship with Him
This mentorship is what you will need to recalibrate your heart towards God, especially if you have a hard time hearing from God or trusting God.