Your Spiritual Growth Mentor
I help hurting women find hope in Christ.
I understand how it feels when you're told to just pray more, read the Bible, or let God love you when you're in pain. Sometimes what you really need is someone to be there with you, reminding you that you're not alone and that healing takes time. It's okay to go to church and still feel like you need help meeting your human needs. If you're struggling, it's okay to say, "I need help through this."
If you've been told that your feelings don't matter or to pray them away, I'm here to help bridge the gap between what you're feeling and true healing with God. You don't have to go through this alone. It's time to give your pain, anger, unforgiveness, resentment, injustice, and frustration to God and work through your feelings in a healthy way.
The change you are looking for can start today!
What do you need the most right now?
If you need hope, listen to my podcast
Do you wish the church had more conversations around topics such as anxiety, depression, or grief?
Hard and bad things have happened in this world that need a safe space to be processed. And this podcast is one of those spaces. 
In this podcast, we will talk about our feelings, the good, the bad, and the ugly. We will talk about practical ways to take care of our mental health while never losing sight of God. Together, we will study our Bibles so that we can grow a deeper relationship with God and the church.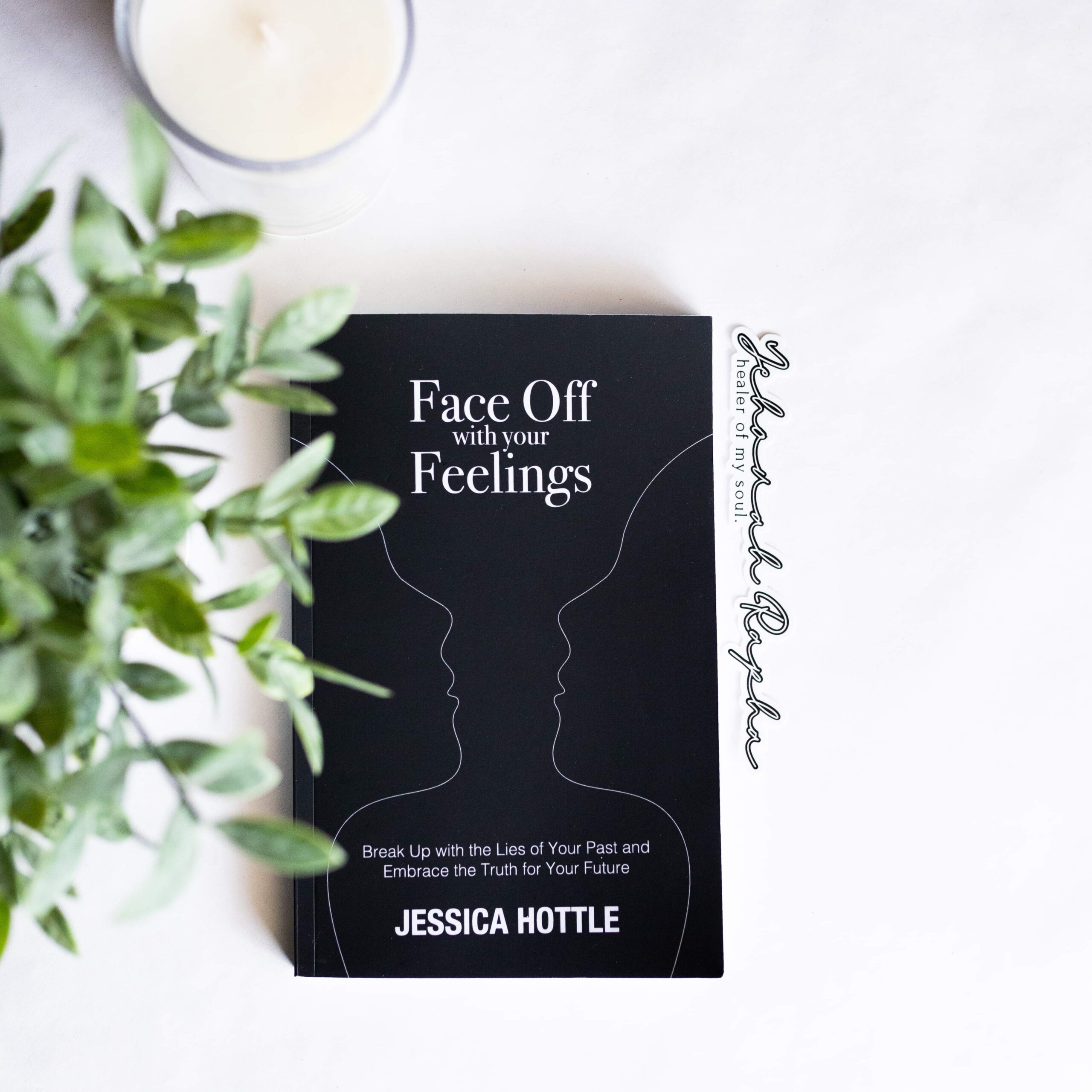 If you need comfort, get my book 
How free would you feel if your feelings didn't get the final say in your life, but God's word did?
Many of us allow our feelings to be the engine in our lives instead of the caboose. We are run by our feelings when we run away from them.
Today you will get to run toward them with God, and he will give you the courage to heal from your pain.
You no longer have to run and hide from your feelings. Your feelings can lead you into a deeper relationship with God.
If you need courage, join my mentorship
Stop waiting to feel good enough before you decide to go to God!
Nothing is fast about the process of going from hurting to hopeful, but you'll never get there if you don't start.
You do not have to spend hours every day healing or book long weekends away to grow closer to God. You can do this when you are sitting at a red light, at the doctor's office, or waiting in the car pool line.
This is the mentorship you need with the accountability you didn't know you needed.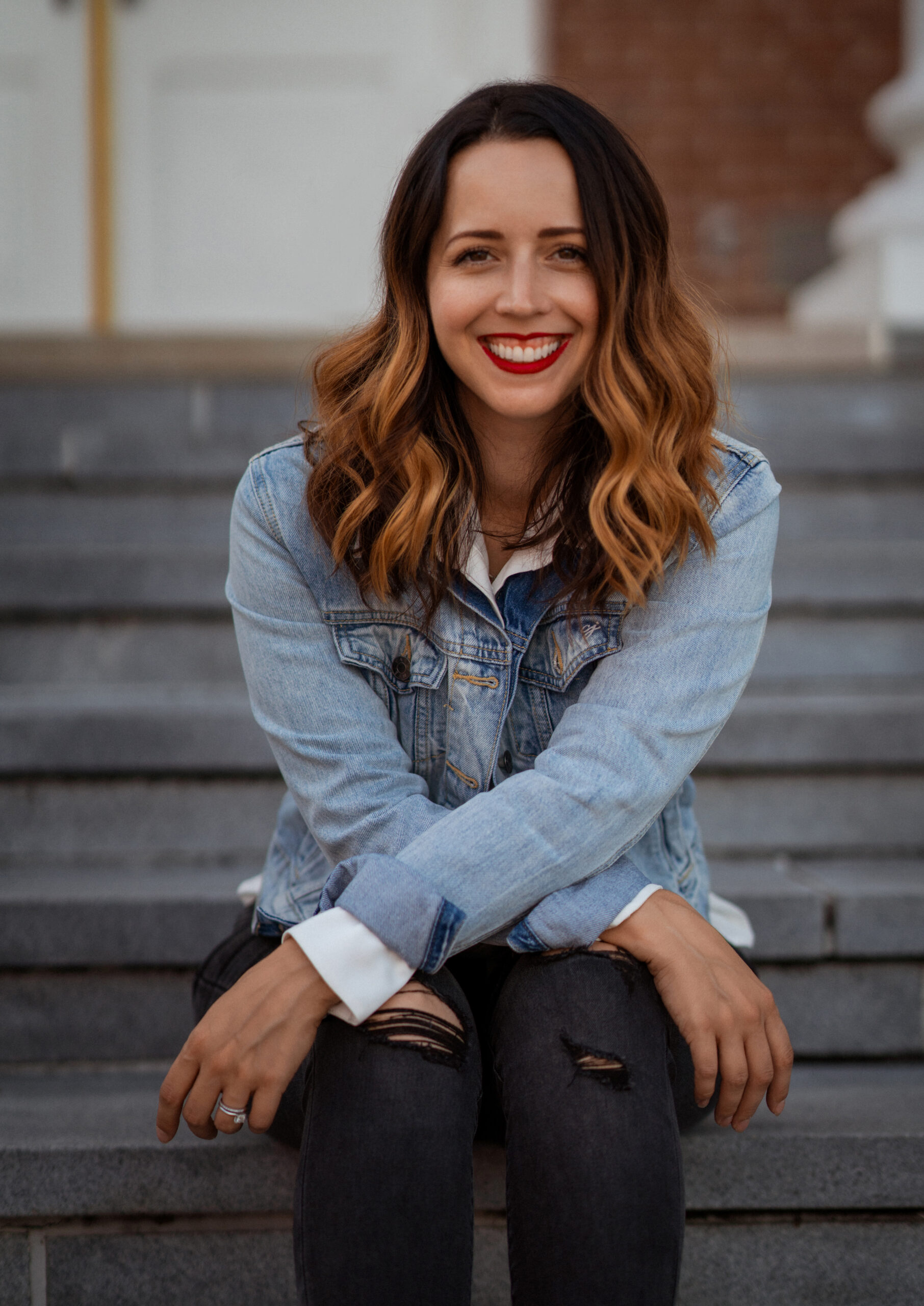 Hey, I'm Jess!
I'm someone who loves Jesus but didn't grow up in the church. For a long time, I believed that if I didn't take care of myself, then no one would. I was burned out, surviving, living by what I felt in the moment, and believed God was good but that I was too far gone. Better yet, I thought God was good but not good to me, always waiting for the next painful thing to happen.
I didn't trust God with my daily life or my basic needs—only my eternity.
I believed so many lies like my body was a tool I was to use to feel loved by men, and that I had to strive in everything I did to prove to others I was worthy of their acceptance and approval. I allowed the pain of my past to dictate my future and keep me stuck in my present.
I realized that even in my mistakes, with all the choices I made, I am still loved by a God whose love isn't transactional. I am loved by a God whose love doesn't change despite when my feelings change. What I knew about God and his love slowly transformed my heart.
And I am here to share it with you. If He did it for me, He will (and is ready) to do it for you.
"
Working with Jess has changed my life.
What Jessica shared in our coaching group had me in tears. I have gone through so much in my life. It has been insane what Jessica has shared with me and the knowledge and the word of God she gave me in my life. How I see myself, my relationships, and that God loves me. Jessica touches each area of our lives and shares what it means to live and love in an authentic and real way. Her coaching is worth the investment."
"
I was going to get a therapist but she took my money.
It was an amazing opportunity to join Jessica in her coaching group. I gained so much in my time with Jessica. God was working through Jessica in a powerful way to target all different kinds of areas in my life. I was thankful she revealed some core and root issues in my life for me to heal. I am so thankful and grateful for my time with Jessica! Working with Jessica will make you want to work with her more."