Your Spiritual Growth Coach
I teach Christian women how to honor their feelings and heal from their hurt from a Biblical perspective.
Let's get you the framework you need to heal your life and your heart.
Whether you were told that your feelings didn't matter and that they were bad or were told to feel your feelings but didn't know what to do with them, I'm here to help you bridge the gap from what you feel so you can heal with God. Feelings have a seat at the table but are not the centerpiece.
It's time to ditch the overwhelm, confusion, condemnation, shame, and guilt around your pain, and work through the feelings you feel.
It's your turn to heal your life and your heart.
The good news is I'm right there with you to walk you through the HOW.
Find community with other believers
In this community, you will learn how to go from knowing God's word to believing God's word.
I will teach you how to hear from God and discern God's voice, learn how to trust God when others let you down, and how to feel again (walk through your feelings with the Father instead of running from them).
Deepen your walk with God with my podcast
The #1 podcast to trust God, heal emotionally, and grow your relationship with Him.
Now is your time to finally know and understand God's love for you, that you can trust God and hear from God.
If you are ready to grow your relationship with God and need a starting place to process your feelings, pull up a seat and join us at the table.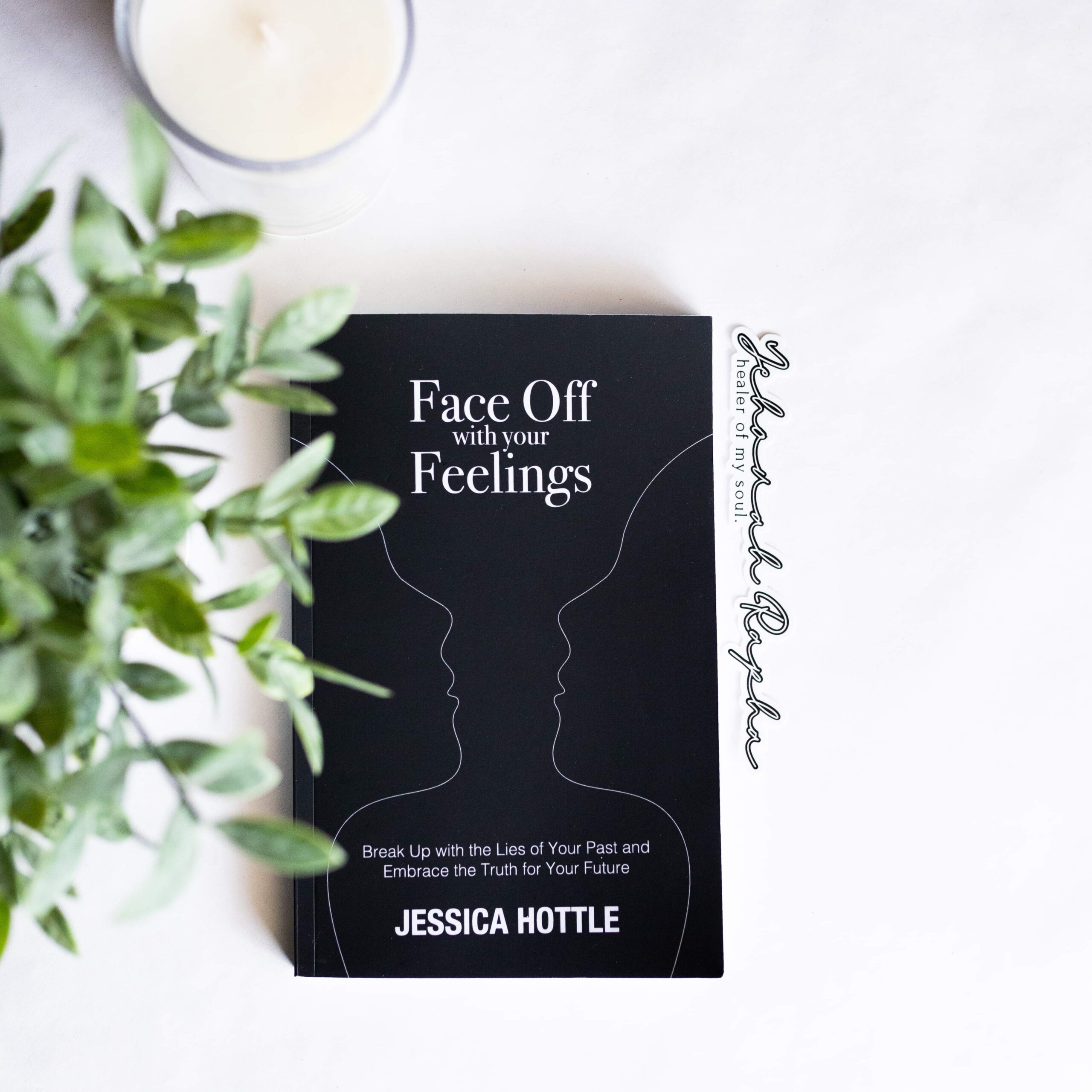 Master your emotions with the help of my book
How free would you feel if your feelings didn't get the final say in your life, but God's word did?
Many of us allow our feelings to be the engine in our lives instead of the caboose. We are run by our feelings when we run away from them. I teach that we no longer have to run and hide from our feelings. Our feelings can lead us into a deeper relationship with God.
Hey, I'm Jess!
I know what it's like when someone tells you to renew your mind, let God love you, and read His word. The question that always came to my mind was, "HOW?" How do I start reading God's word? How do I renew my mind? How do I let God love me? Not only tell me but show me how.
Maybe you have felt this way too?
I had a ruthless point of view on forgiveness. No one was going to tell me I had to forgive someone who caused me so much pain. I believed that if I didn't take care of myself, then no one would. I felt everything was always up to me, which led me to not trust anyone. Let alone trust God.
After finding the Lord at 22, my life didn't change overnight. I was still doing the same things I did before I found the Lord. However, as I opened my Bible and started attending church, God slowly began showing me another way. The free way.
A way that led to life that I got to choose.
I started walking through the years of hatred, anger, and resentment I carried that caused much anxiousness in my heart and grew my relationship with God which in turn fostered healthy relationships with the people around me.
I learned to set up boundaries and how to get off of my emotional roller coaster.
"
Working with Jess has changed my life.
What Jessica shared in our coaching group had me in tears. I have gone through so much in my life. It has been insane what Jessica has shared with me and the knowledge and the word of God she gave me in my life. How I see myself, my relationships, and that God loves me. Jessica touches each area of our lives and shares what it means to live and love in an authentic and real way. Her coaching is worth the investment."
"
I was going to get a therapist but she took my money.
It was an amazing opportunity to join Jessica in her coaching group. I gained so much in my time with Jessica. God was working through Jessica in a powerful way to target all different kinds of areas in my life. I was thankful she revealed some core and root issues in my life for me to heal. I am so thankful and grateful for my time with Jessica! Working with Jessica will make you want to work with her more."